Saint Peter and Saint Paul
Our Patron Saints - Saint Peter and Saint Paul
We are proud to celebrate the lives and values of our patron saints, St Peter and St Paul, with their influence being evident in our school's history. Prior to the creation of Ss Peter and Paul's Catholic Primary Academy, we were two separate schools as St Paul's RC First School and St Peter's RC Middle School. The two schools were amalgamated in February 2015 and have since been based on our site on Northumbrian Road.
---
Saint Peter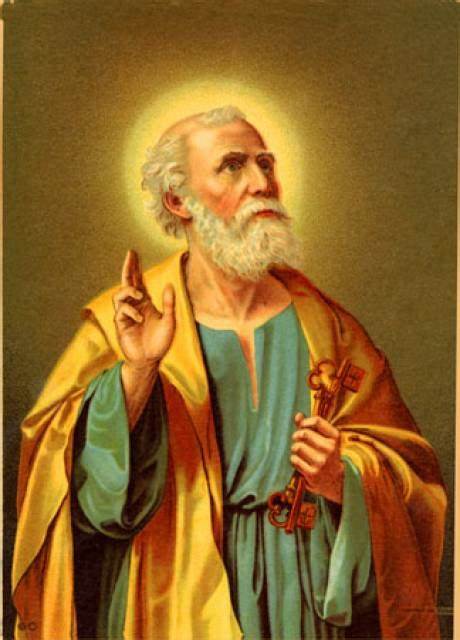 "Our Lord said. Be yourself with the good Lord." — Saint Peter
Saint Peter, also known as 'Simon Peter', was one of the Twelve Apostles of Jesus and the first Bishop of Rome. The ancient Christian churches consider him to be the founder of the Roman Church and the Church of Antioch.
Peter was a fisherman who went on to become the leader of the Apostles. He converted thousands of people by his sermons and performed many miracles in his lifetime.
Most of what we know about Saint Peter is from the gospels. The three Synoptic Gospels reveal how Jesus cured Peter's ailing mother-in-law at their home in Capernaum. According to Matthew and Mark, Peter and his brother Andrew were called by Jesus to follow him.
In Luke's account, Jesus asked Peter and his friends John and James to lower their nets, and they started catching fish in multitudes. Soon after that, they became his followers. The Gospel of John has also illustrated Peter fishing after the resurrection of Jesus, and he referred to them as "fishers of men".
---
Saint Paul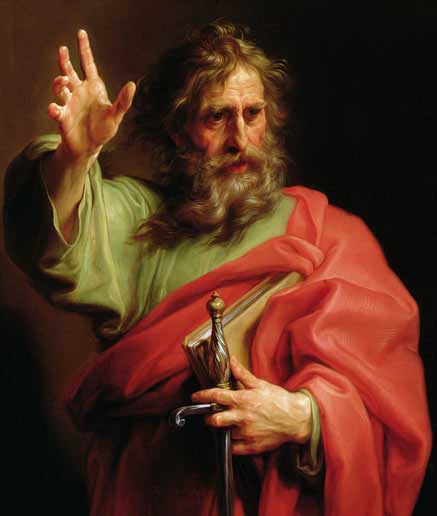 "For we walk by faith, not by sight." – Saint Paul.
Paul of Tarsus, also known as St Paul, (AD 9–67) was a Jewish-Roman, Turkish writer and rabbi. He wrote the Pauline Epistles in the New Testament.
It is believed that he wrote thirteen books of the Bible, all of which are letters to churches and Christians, encouraging them and helping them to understand Christian teaching.
Paul's name was originally Saul. He worked for the Roman Government and helped lead the arrests and killing of many Christians in Israel and the nearby area.
While he was on the road to Damascus in search of Christians there, he had a vision. In the vision Jesus Christ spoke to him, telling Saul that his persecution of Christians was a persecution of Jesus himself, and that it did not please God. Saul was blinded by the vision. A short time later he met Ananias, a disciple of Jesus, and his sight came back to him.
Saul was then baptised as a Christian. He spent the next three years studying the Jewish scriptures again to find explanations for the Christian teachings. His experiences changed his viewpoint completely. He changed his name to Paul and he dedicated his life to serving Jesus Christ.
Paul travelled around the Roman Empire, teaching others about Christianity, and wrote letters back and forth with the churches he helped to begin. The letters contain many important parts of Christian teaching.